We believe in continuous improvement with support and feedback of our clients and customers. Here are some of the glimpse which our client has shared with us.
What I love the most is your work for use of natural products instead of plastic materials. I would like to thank you for giving me the idea for making my home eco friendly and also I really appreciate the products and quality.
My mom was very happy with the Indian handicraft work and the uniqueness in work, which was delivered on her Birthday. Thanks for wonderful product.

The quality of copper bottle is excellent, I have been using it for last five months and still it is like new one.

I like the variety and quality of your all products. I have visited India before 5 years and now I am getting all products here. Very happy for other handmade arts.

My kids are very happy with bamboo tooth brush and we are dumping it in our backyard which has made our small step towards green world. I have shared this experience at my work place and everyone really appreciate that. hoping more ideas and products from you. Good job. keep it up.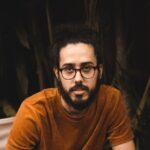 As someone who has weekly work on computer desk, this copper bottle is super handy to have. It's nice to use and it's exactly what I needed. You can choose from different pattern and the range of size is great! Very versatile and easy to keep with when you really need it. I keep it on my desk because it is good for health! Highly recommended product.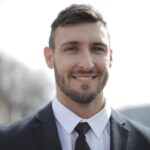 Amazing collection of jewelries, It has increased my business and customer like all the collections. I am forever client of Navam International. Great work.
Grab the opportunity & Share your requirement with us
Connect with us and grow your business with quality products from India. We are happy to connect with you and looking forward for better business.