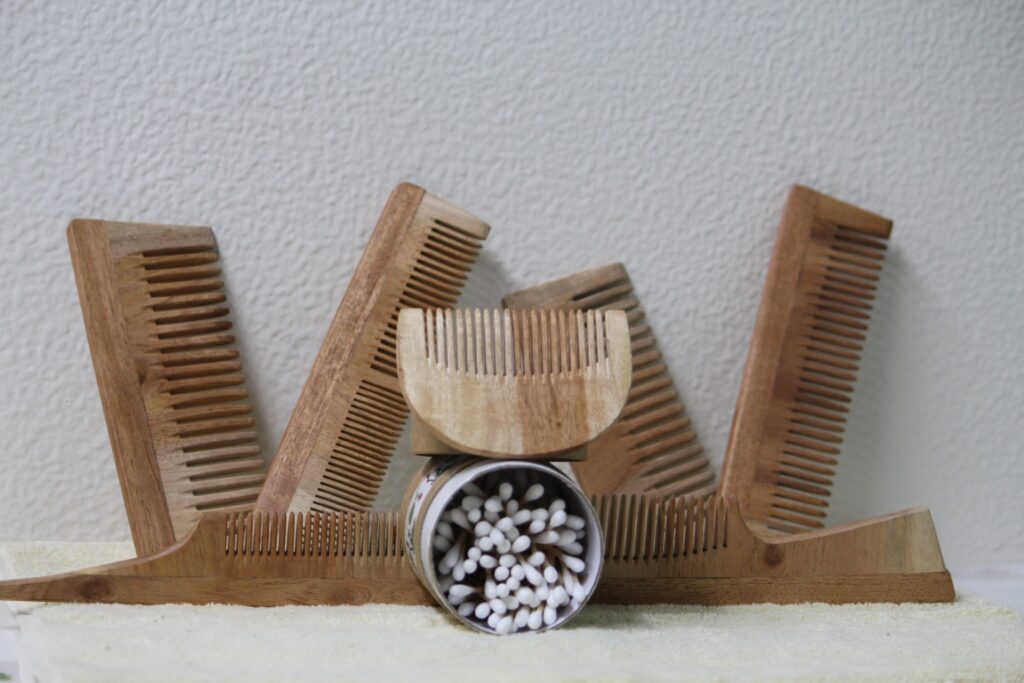 Reduces hair fall and dandruff and improves blood circulation. It is the best sustainable choice.
Compostable and 100% Bio-degradable with flexible handles, comfortable grip and wider cleaning edges which keeps oral hygiene.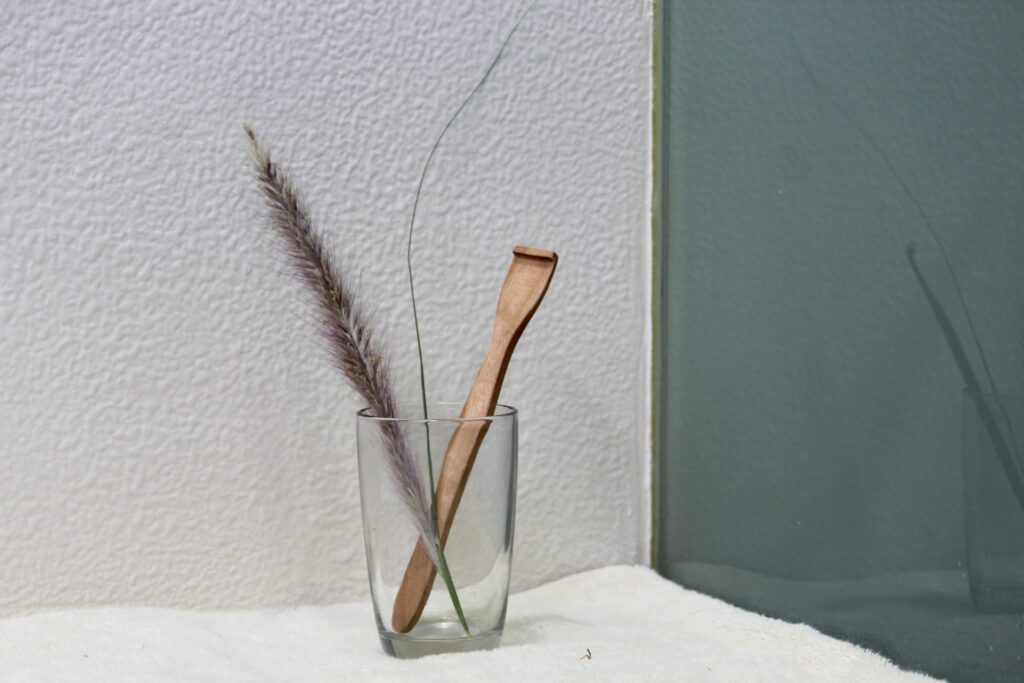 Make your travel experience eco-friendly with bamboo cutlery kit which includes bamboo straw, straw cleaner, spoon, Fork, Knife and kit cover. Handy fordable cotton canvas pouch makes it easy to carry. 
This collection of bamboo travel utensils and bamboo straw offers a verity of options for going plastic free in your home and office. This light weight product is easy to shift and carry.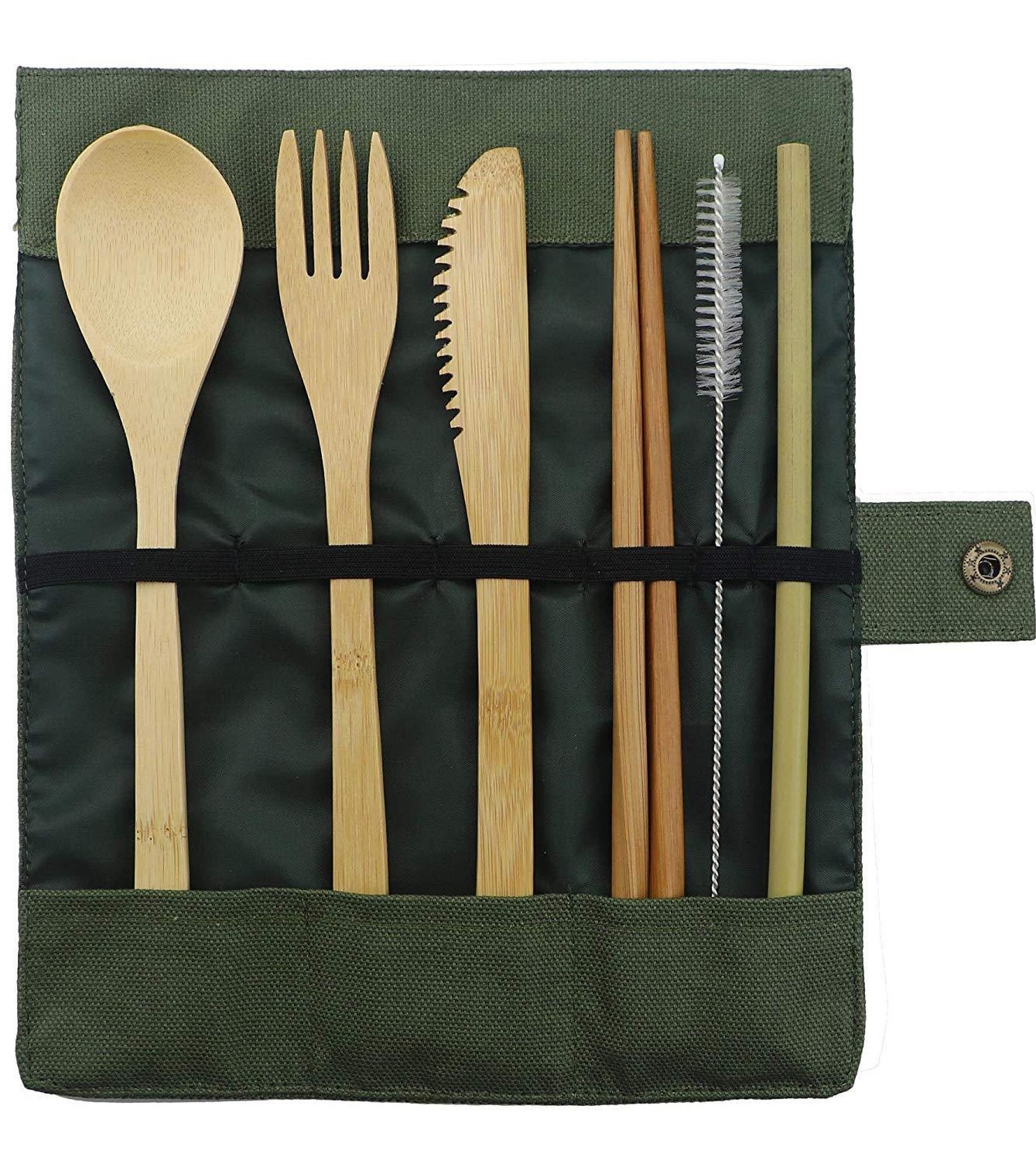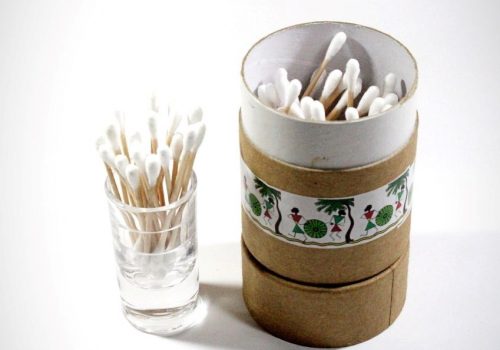 Premium non-plastic solution that includes bamboo sticks, 100% Bio-degradable with tough and strong quality. Anti-bacterial organic product with multipurpose usage.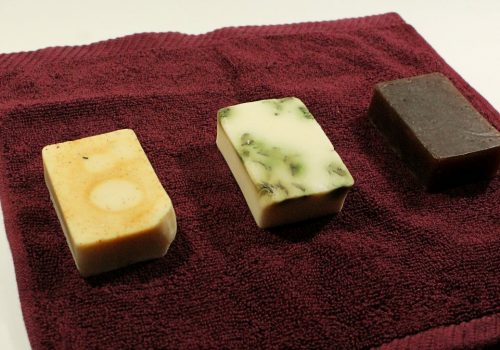 Ensuring rejuvenating experience, made from premium source from nature. organic soap with rare Herbs. Best for skin and makes lives of people healthy.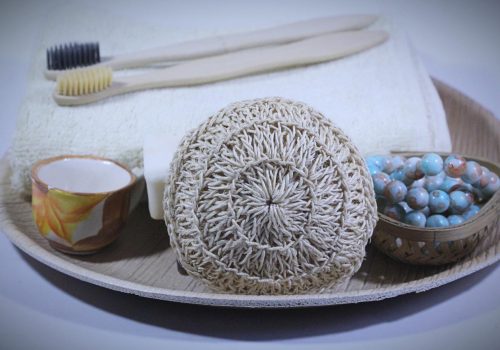 The perfect eco-friendly accessory to have in the bathroom are these natural cushions. Suitable for exfoliating, removing dead skin cells and leaving your skin soft and renewed.
Coconut Bowl
Premium bowls from reclaimed coconut shells. Coconut bowls have a unique and minimalist appearance and simple enough in their design to be used anywhere at home. It is polished with coconut oil, to bring out their natural beauty.
Aromatic coconut shell candle
It is made out of natural soy wax so it is chemical free solution. Handcrafted wicks also available.
Best premium product with luxurious experience. Ideal for relaxing at home, place on ceramic fireproof tile for safety and enjoy the natural aroma of a fresh coconut grove in your bathroom or share with friends over dinner or in the garden in summer.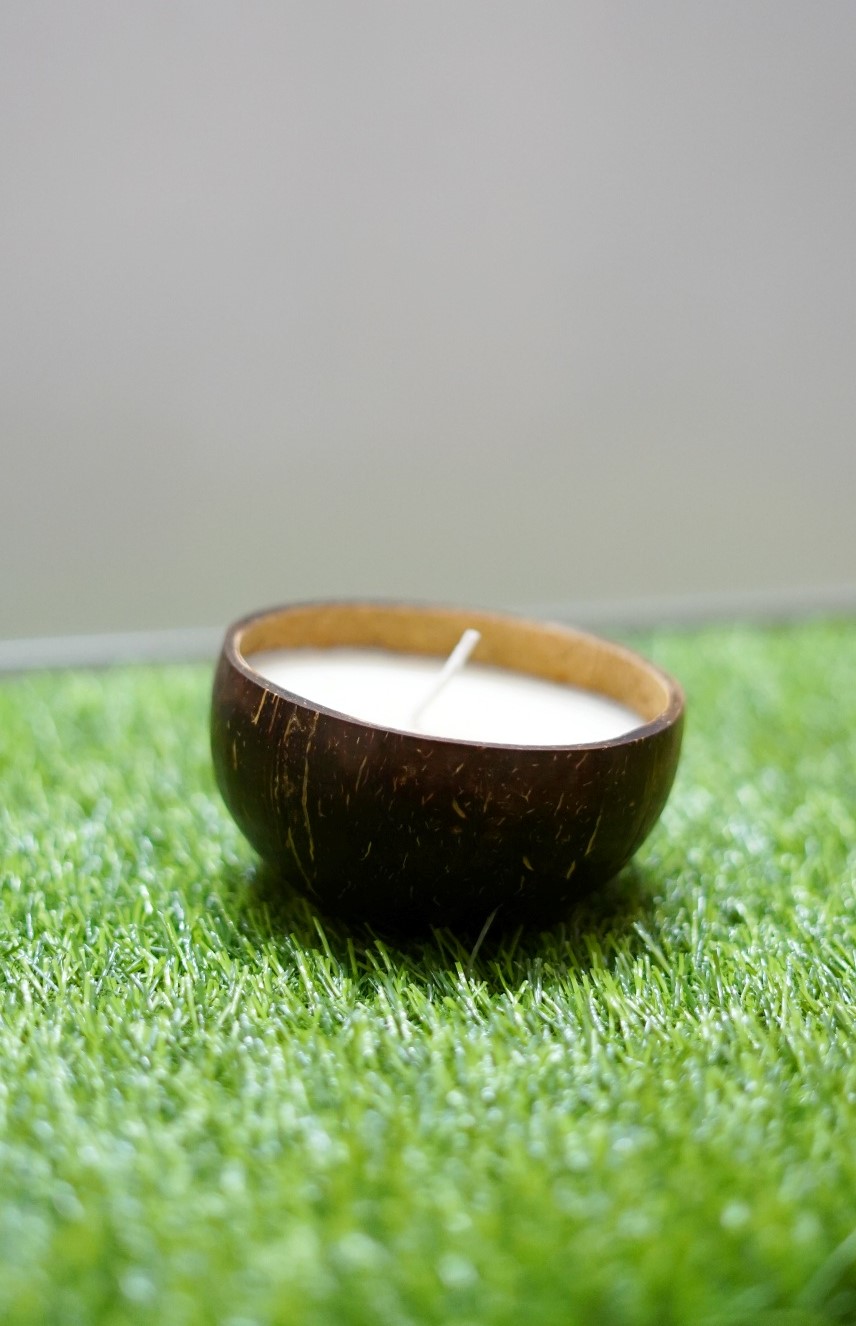 Bamboo Toothbrush

          Give your Teeth A healthy cleanse with High-Quality 100% Bio-Degradable Bamboo toothbrush. Bamboo toothbrushes are made from natural wood and are devoid of all the plastic and chemically-synthesized materials. Even though bamboo toothbrushes may sound delicate, they are not. They do not break easily and do not splinter.
         The world needs to shift to more sustainable and renewable products if we intend to save our planet. By opting for bamboo toothbrushes, you will not only be reducing the plastic footprint left behind, you will also be making a healthy lifestyle choice.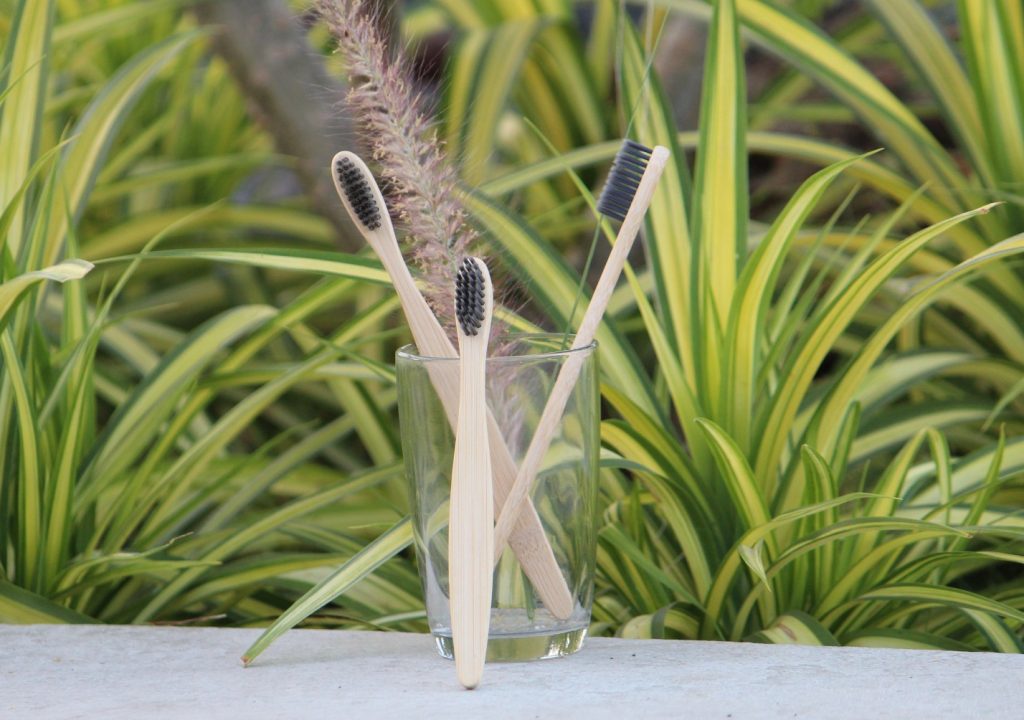 Kids Bamboo Toothbrush with charcoal soft bristles.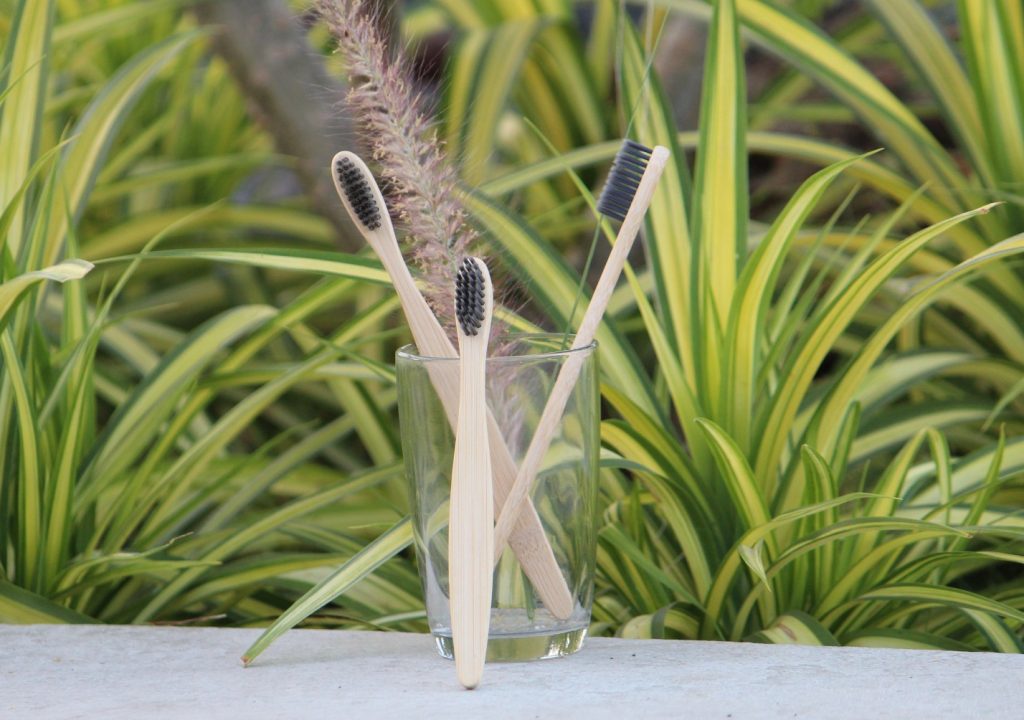 C-Curve Bamboo Toothbrush with Charcoal soft Bristles.
C-Curve Bamboo Toothbrush  with Bio based Ultra soft Bristles.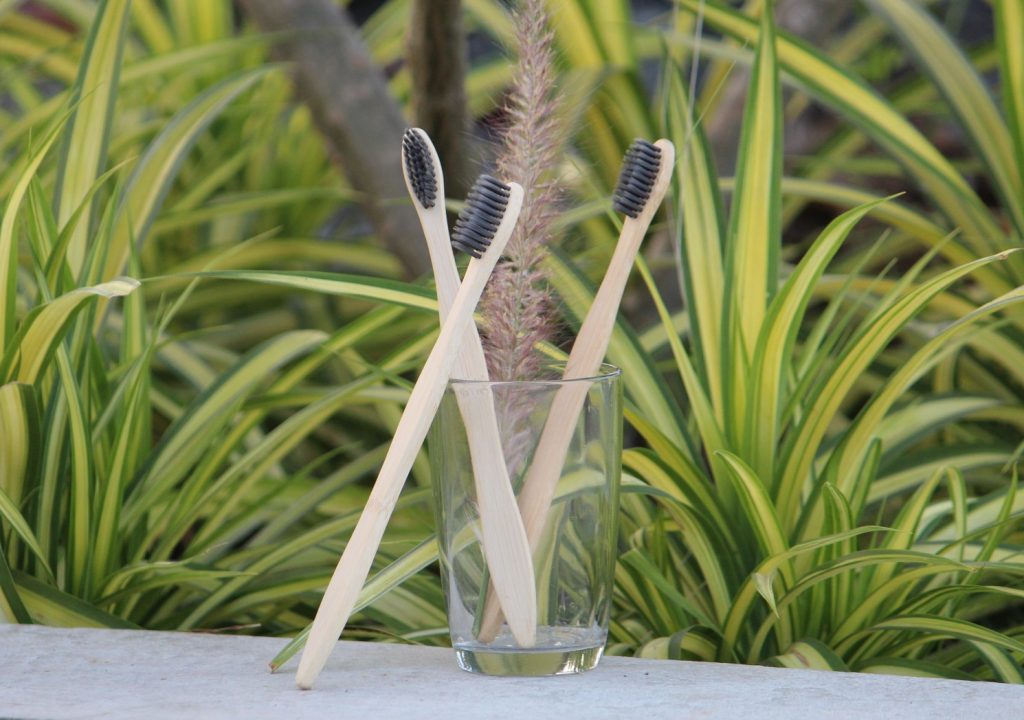 S-Curve Bamboo Toothbrush with Charcoal soft Bristles.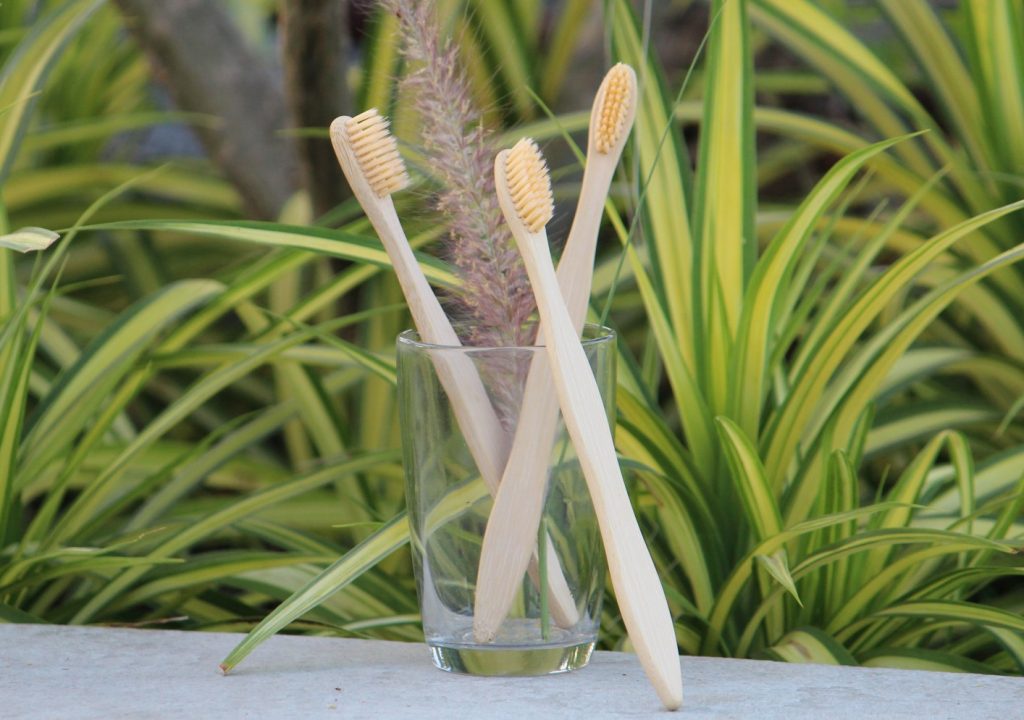 S-Curve Bamboo Toothbrush with Bio based ultra soft Bristles.
S-Wave thick bamboo toothbrush with charcoal soft Bristles.
Round bamboo toothbrush with charcoal soft Bristles.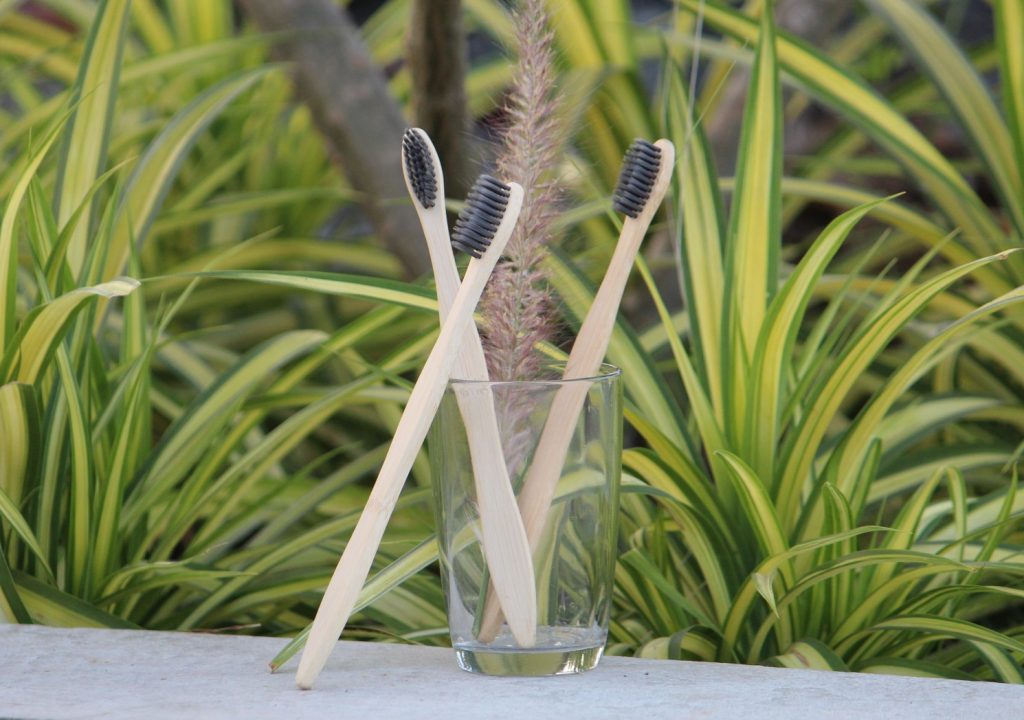 S-Curve Charcoal Neem Dual Tone
S-Curve Charcoal Neem dual tone Bamboo Toothbrush with soft Bristles.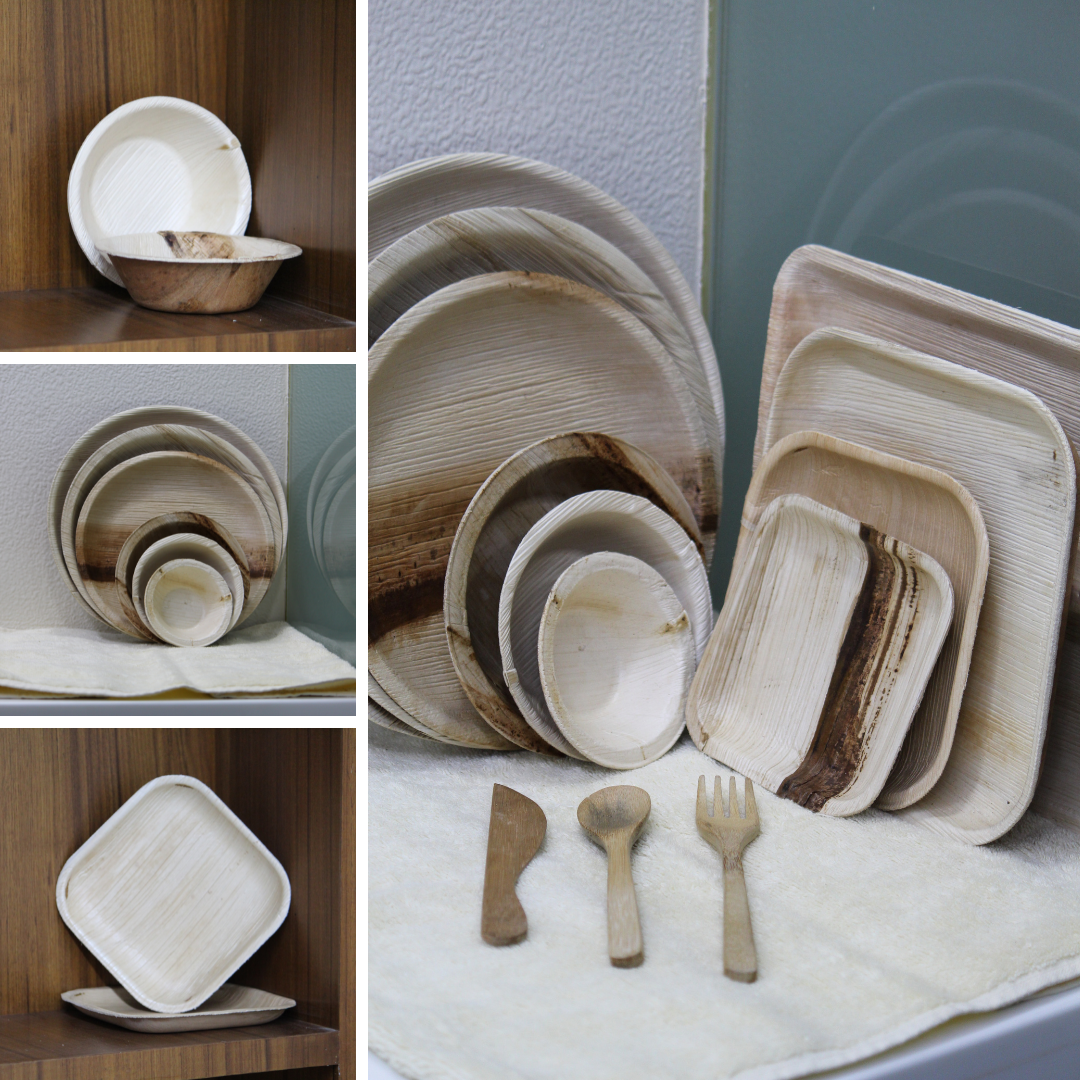 Areca leaf products are 100% biodegradable and compostable. These non-odorous, non-toxic, hygienic, light weight plates and cups made out of Areca leaf are environment friendly. Areca leaf round plate, Hexagon plated, rectangle plates, round bowls, partition plates and leaf lunch box. These party plates are an eco-friendly alternative to conventional disposable plates.
Shopping Bags 

         Each year plastic rubbish causes millions of wildlife death from birds to sea animals. People are now getting aware of how Plastic bags harm the environment and wildlife. Re-usable and Eco-Friendly Shopping bags especially Cotton bags, Canvas bags and Jute bags provide the user with a much stronger and sturdier solution. Navam International is working hard on plastic free and healthy lifestyle. We are exporting high quality green bags for the valuable consumers.
Packaging Materials

          A lot of people think that plastic is recyclable – and they're right – it is. But does that mean it's all getting recycled? Unfortunately, no. In Europe, 70% of the recyclable plastic end up in a landfill or the oceans. The utilization of biodegradable materials on the markets of North America, Europe, and Asia has grown in the range of 20-23% from 2015 to 2020. From recyclable plastics to biodegradable containers, there is seemingly no end to the options available to the environmentally conscious business. Don't neglect to choose wisely if you wish to help your community and the entire environment thrive in the long run.
HOME ESSENTIALS
       
         Wider use of toxic chemicals leads towards unhealthy home and cause some illnesses and diseases. This damage is often irreversible. By using eco-friendly products, each person is contributing to the safety and preservation of the resources provided from the planet, such as metals, plastics, and even water. Along with the eco-friendly benefits, there are also personal benefits that coincide with using all-natural products. They are both good for families and for the planet, and eco-friendly products provide consumers with the option to choose responsibility over frivolity.